Leader's speech
Categories:

关于我们

Time of issue:

2020-02-21 00:00:00

Views:

0
Cross-flow of the sea | Fangxian a pump
If you don't accumulate steps, you can't reach a thousand miles; if you don't accumulate small currents, you can't become a river. Shenyang No.1 Pump Co., Ltd. has experienced 50 years of development: technology is surpassing through continuous progress; products are constantly enriched and perfected; the market is leading the way through continuous expansion; culture is extracted and sublimated through continuous accumulation.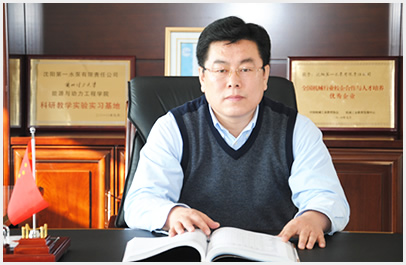 For decades, the company has successfully developed five series of pump products, including pumps for power stations, pumps for petrochemicals, pumps for metallurgy, pumps for environmental protection, and submersible pumps for wells, by introducing and digesting advanced foreign technologies. The design and manufacturing level is in the leading position in the country, and the products are widely used in various industries and departments of the national economy such as petrochemical, energy and power, metallurgical mines, warships, urban and rural water affairs, and agricultural irrigation. Made a due contribution. Some products are exported to Latin America and Southeast Asian countries.

As a pioneer in the industry, the past glory belongs to the past fifty years. Facing the new fifty years and the ardent expectations of our customers, we will continue to uphold the business philosophy of "serving customers and creating value for customers". Keep improving our products and improve our services meticulously.

"The sea crosses the sea, and the true nature of one pump is shown." New opportunities carry new dreams; new challenges create new brilliance. To be a century-old enterprise is the long-cherished wish of the "Yippu" people, and to go hand in hand with customers is our tenacious commitment!

Warmly welcome friends from all walks of life to visit and guide our company and negotiate business cooperation.
Chairman and General Manager:

Scan the QR code to read on your phone
Products are widely used in various industries and sectors of the national economy such as petrochemicals, energy and power, metallurgical mines, military ships, urban and rural water affairs, agricultural irrigation, etc., providing a large number of pumping equipment for the country's economic construction and making due contributions.